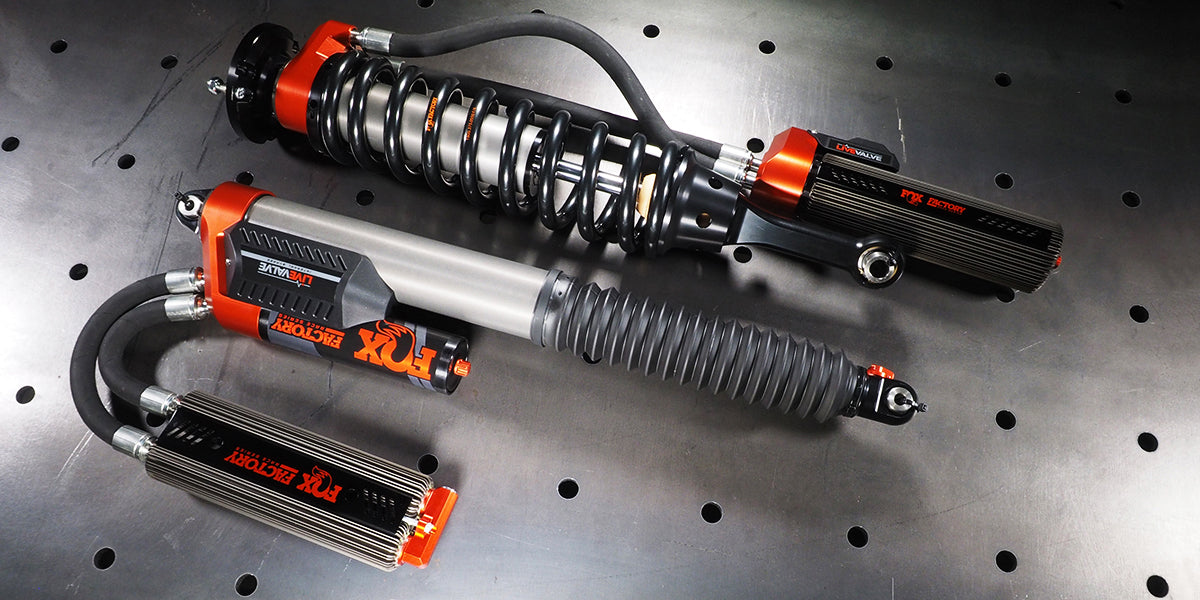 Shocks Matter
Whether you are out exploring, getting to your favorite hunting or camping spot, or going down the trail, having a properly working suspension is vital. Playing a significant role in making your suspension work properly are shocks specifically valved and tuned for your vehicle. Why? Well, you can add all the suspension travel you want. But without the right spring rates and compression and rebound settings, that travel won't be adequately controlled. Your suspension will either be too stiff and knock your teeth out any time you hit the dirt. Or, your suspension will be too soft, blow through its travel, and bottom out hard enough to make you wonder if you still have a functioning spleen. Basically, your suspension will be one big hot mess.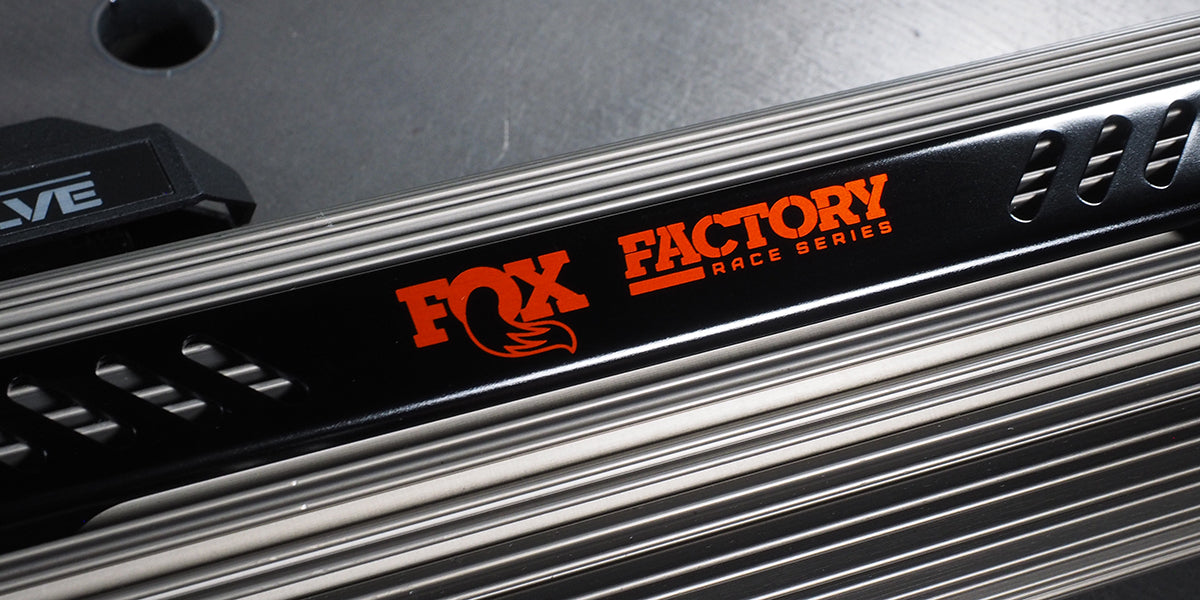 Why Fox Shox?
With the critical role that shocks play in suspension performance, getting the right ones on your vehicle is vital. That is why we use Fox shocks and coilovers. Fox Shox has been racing in the roughest terrains of Baja and the desert for decades. But, Fox doesn't just know their way around race shocks. They have taken all the knowledge gained from years of winning in the desert and applied it to shocks available to us non-racers. Fox shocks are also factory equipment on the Ford Raptor, Toyota's TRD Pro lineup, the Jeep Gladiator Mojave, and other vehicles made for rough terrain. Fox obviously knows what they are doing.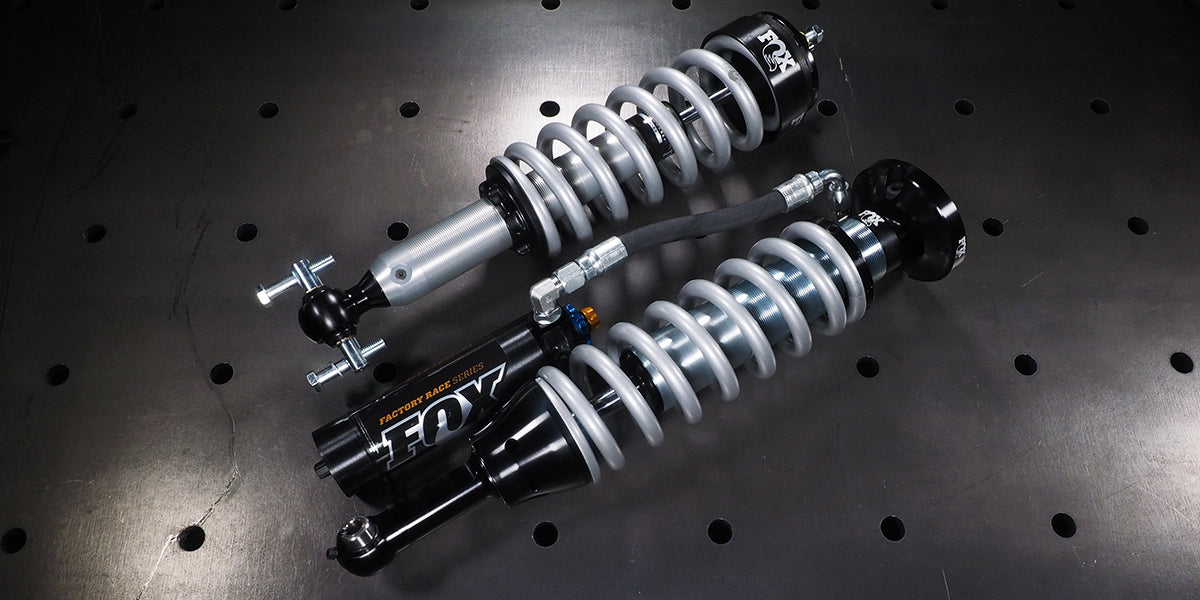 We Got Options
All of that sounds great, but if you can't afford it, who cares? That is why we offer two different Fox shock options. The Fox Performance Series come in at a lower price point, but still offer solid performance. Both the coilovers and the shocks feature 2.0-inch diameter bodies. They are a big step up from the factory shocks on your ride in both fluid capacity and damping ability. For those who use their vehicles harder, we offer Fox's Factory Race Series shocks and coilovers. The 2.5-inch diameter bodies carry more fluid for better cooling. Remote reservoirs also aid in cooling and minimizing shock fade under hard. Dual Speed Compression adjusters allow you to dial in both low-speed and high-speed compression to suit your needs.