Built To Be Better
Yes, there are plenty of upper control arms out there. And, for lots of good reasons. Aftermarket upper control arms allow for more wheel travel than factory arms. High-angle uniballs not only offer more strength, but also provide more angularity to get every inch of wheel travel available. They allow for proper alignment, improved coil spring clearance at full droop, and use stronger materials. But, we build our Elevate Suspension arms to be the best. What makes them better than the rest? Let's take a look.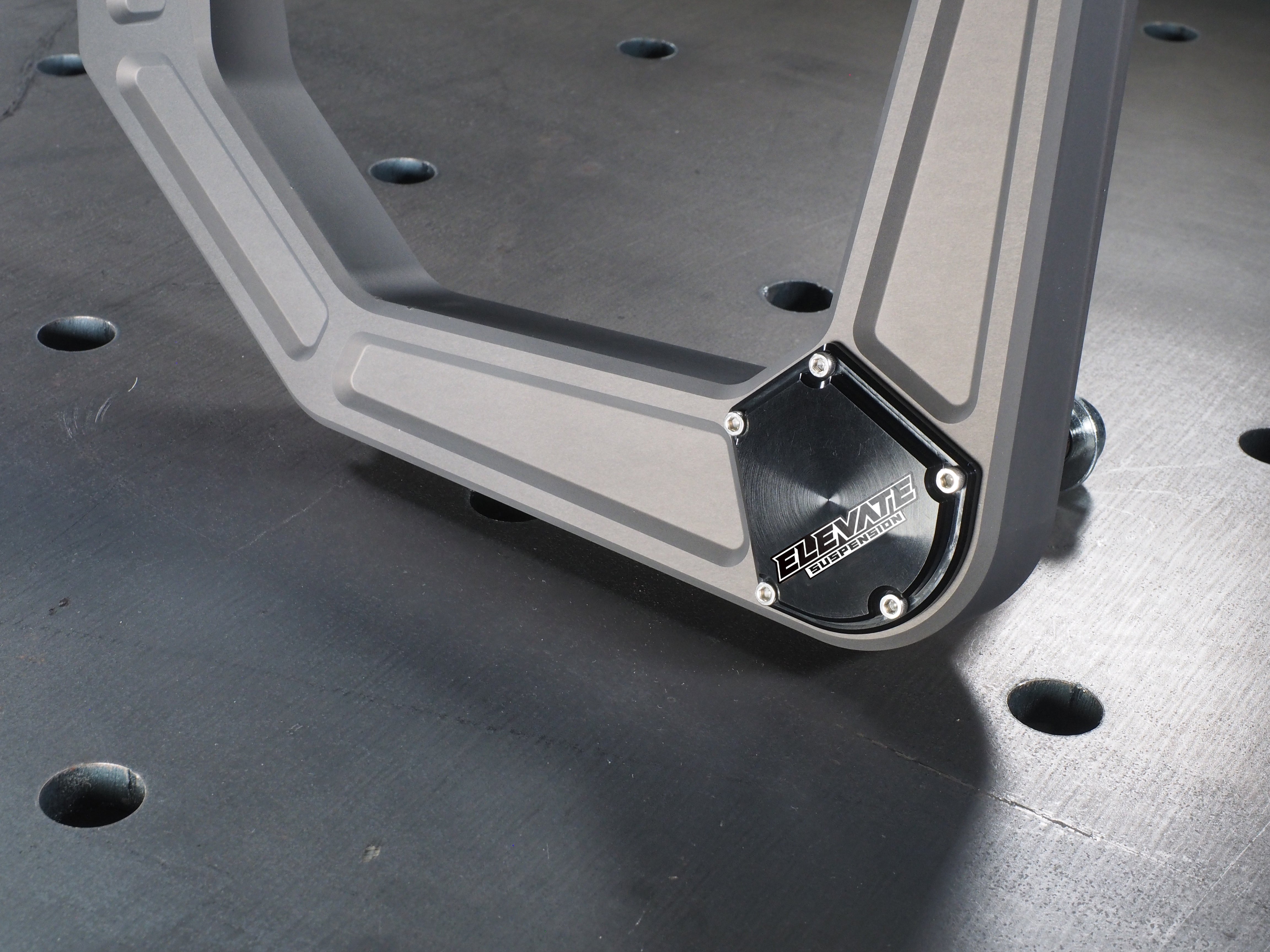 Billet Aluminum Construction
Our Elevate Billet Aluminum Control Arms are milled out of a solid chunk of 6061-T6 aluminum billet by an advanced five-axis CNC machine. This process definitely isn't the cheapest way to make control arms, but it is the best way. There is no welding or tube fitting necessary. Milling the arm is a more precise process allowing our control arms to be built precisely to our tolerances and specifications. Using 6061-T6 aluminum also enables our control to arms to be lighter and completely rust-free.
No Corners Cut
We didn't cut corners anywhere on our Elevate Billet Aluminum Control Arms. Some will cheap out on the other parts of a control arm, but not us. We use high-end ¾-inch FK rod ends with PTFE liners and a clear zinc finish. Our misalignment spacers are made from high-quality 303 stainless steel. To craft our adjustment sleeves, we utilize 1020 steel with a clear zinc finish. Those same sleeves feature a hexagon shape with ¼-inch machined holes, making them easy to adjust. We even went to town on the dust cap machining it from 6061-T6 aluminum and equipping it with an O-ring seal to protect the uniball. All of our quality components and attention to detail create a high-strength, high-end arm that is a cut above the rest.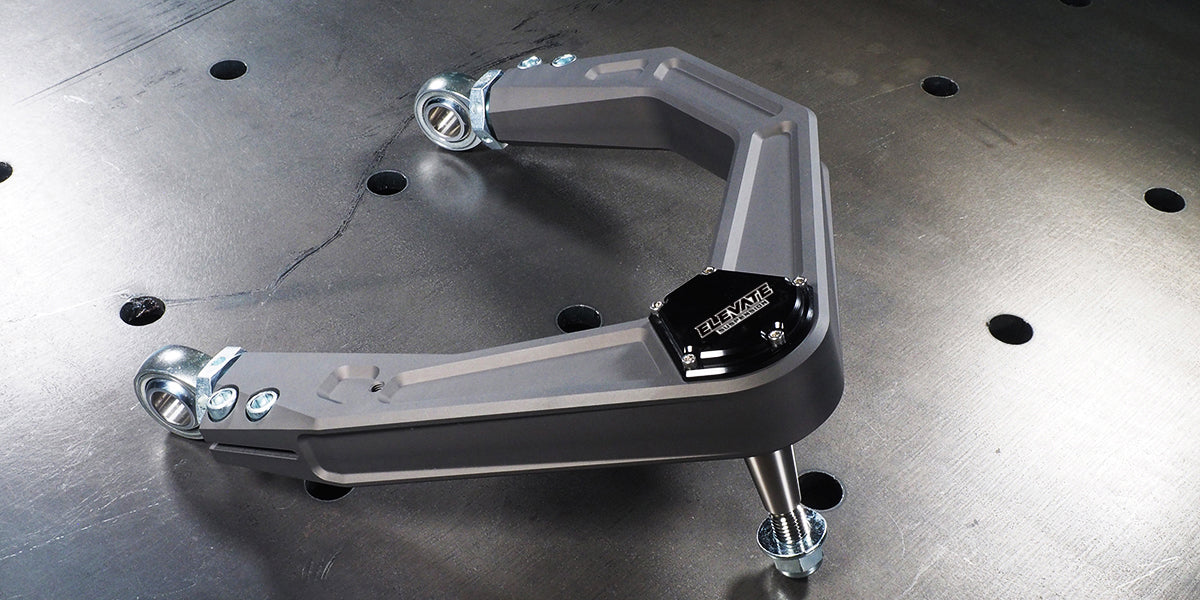 Able To Withstand The Elements
We want our Elevate Suspension Billet Aluminum Arms to look good for years to come no matter what you put them through. That is why we take the extra step of using a Type III hard anodizing process to protect them. Generally referred to as an "engineering hardcoat," this mil-spec finish forms a tough and abrasion-resistant finish on aluminum. The result is a finish that is much tougher than any powder coat. It won't discolor, flake, rust, and can handle exposure to salt, water, and the elements. All of it ensures your arms will look as good as the day you bought them.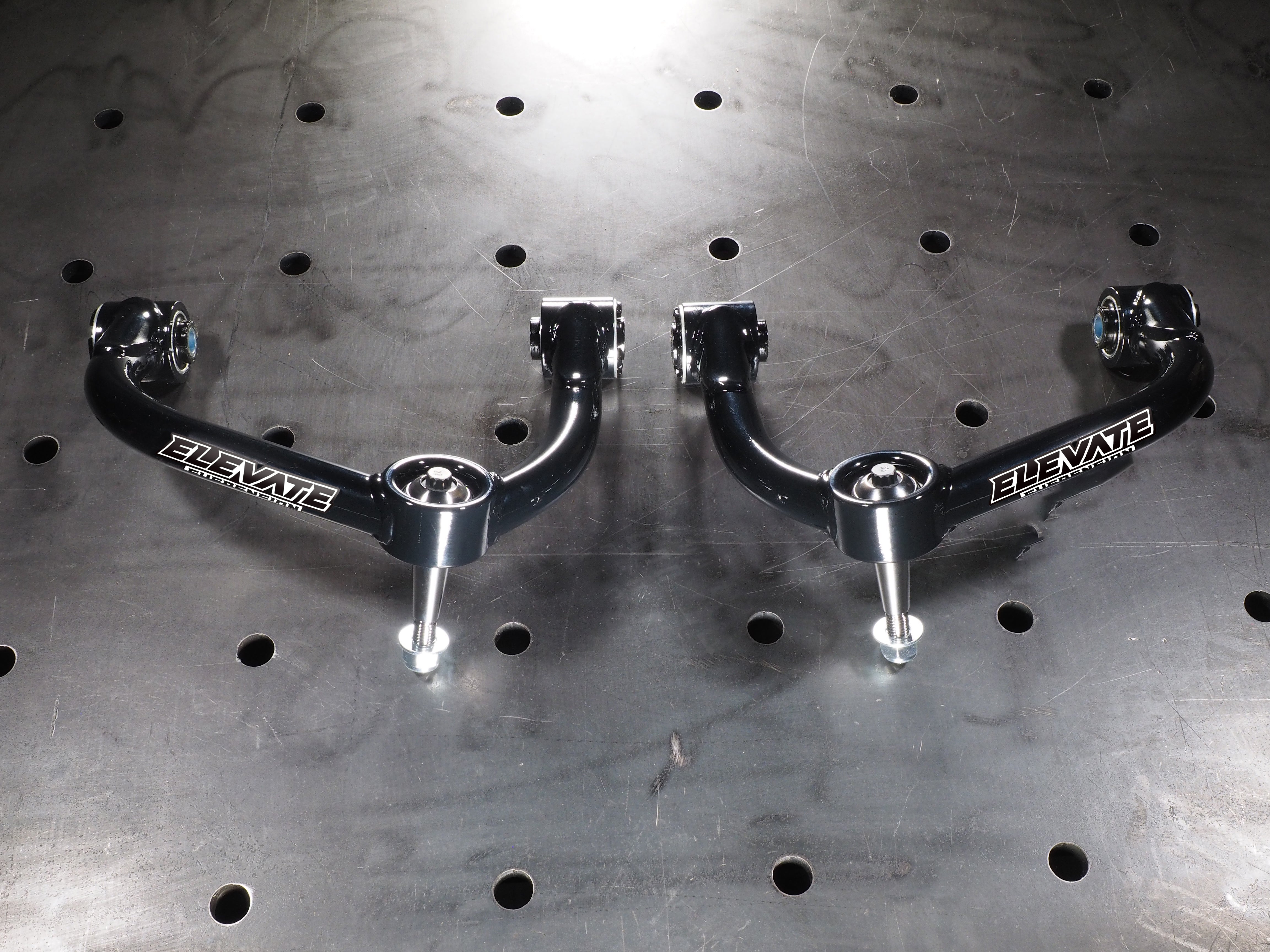 The Strength Of Steel
Our Elevate Suspension Tube Upper Control Arms are built with the same commitment to high quality, advanced engineering, and strength as our billet arms. While they are a lower-cost option compared to our billet arms, we don't skimp on their construction or components. Instead of cheap, lower-grade steel, our arms are built using CNC-bent 1.25-inch diameter, .120-inch thick 4130 chromoly. That's the good stuff people. We treat our tube arms to the exact same beefy 1-inch FK uniballs and custom machined 17-4 heat-treated stainless steel pins as our billet arms. Our Tube Upper Control Arms are made to handle plenty of abuse and look great while being affordable.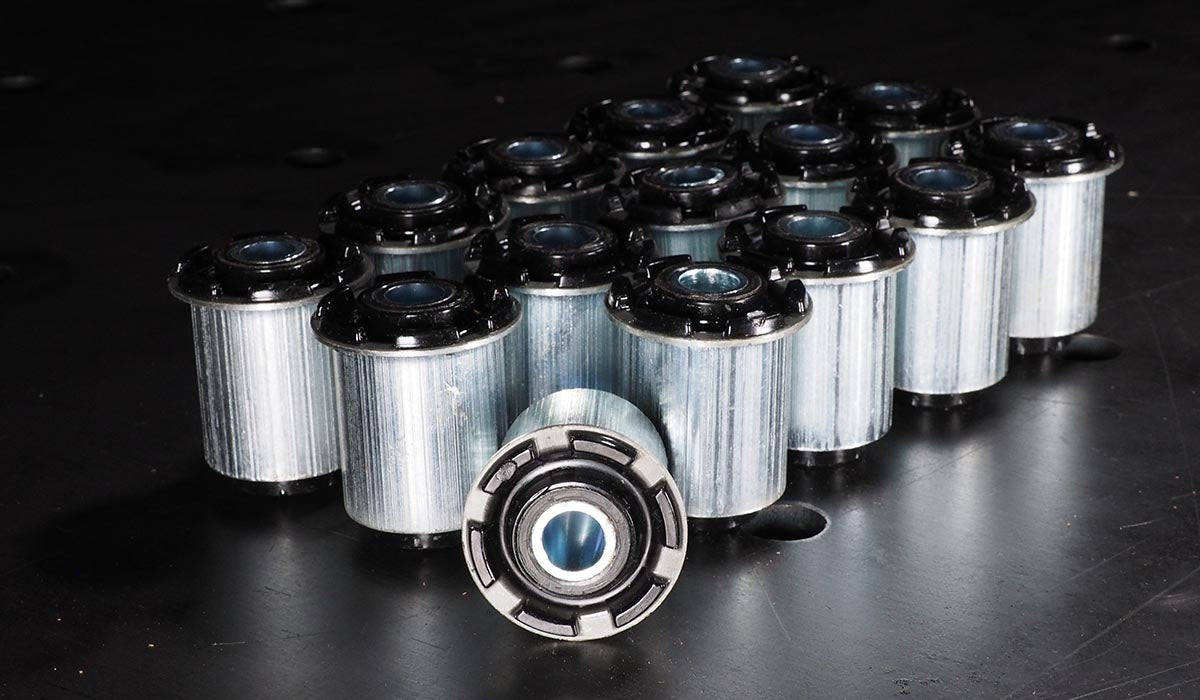 Stop The Squeak
Our Elevate Suspension Tube Upper Control Arms use an innovative self-lubricating bushing design that requires zero maintenance or lubrication and do not squeak. They never bind and allow for unlimited rotation and free pivoting. An 85 Durometer compound makes our bushings much firmer than OEM bushings for better handling, but softer than polyurethane ones for a plusher ride and reduced NVH. And, unlike some OEM bushings, ours are fully bonded and sealed to keep any containments from entering the pivot points so they are built to last. Sound too good to be true? They are backed by lifetime warranty so there are no worries. Eliminate the squeak, eliminate the maintenance, and eliminate the mess.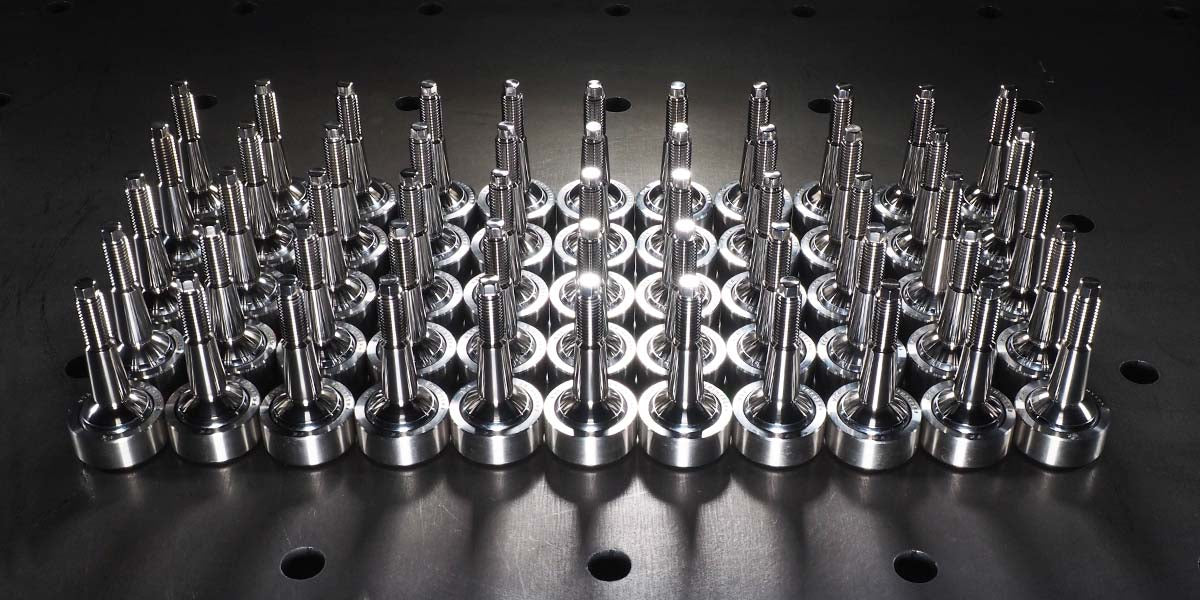 Big Balls
Our Elevate Suspension Upper Control Arms yield a massive increase in strength over the puny stock ones currently on your truck. Serious strength gains come from the big 1-inch FK uniballs found on every Element arm. The race of the uniball is made from heat-treated 17-4 stainless steel, while the actual ball uses a super-hard 52100 steel that is heat-treated and chrome plated for maximum durability. We even custom machine a 17-4 stainless-steel heat-treated pin to create an arm that can take whatever punishment you can dish out.